The Creative Lifestyle Journey Video Course will take you traveling to aspects of your life you had no idea existed. You will learn about territories of your personal creativity that you can use to enhance your world and the lives of others. You will travel down the habit path that will allow you to activate your creativity on an ongoing basis. You will take a tour through your gifts and talents and find that there is a mission and a purpose deep within you that has been trying to find ways to surface.
The Creative Spirituality Video Course will answer the questions that you did not even know how to ask. Explore frontiers that you have excluded from your telescope. You will be so glad you did!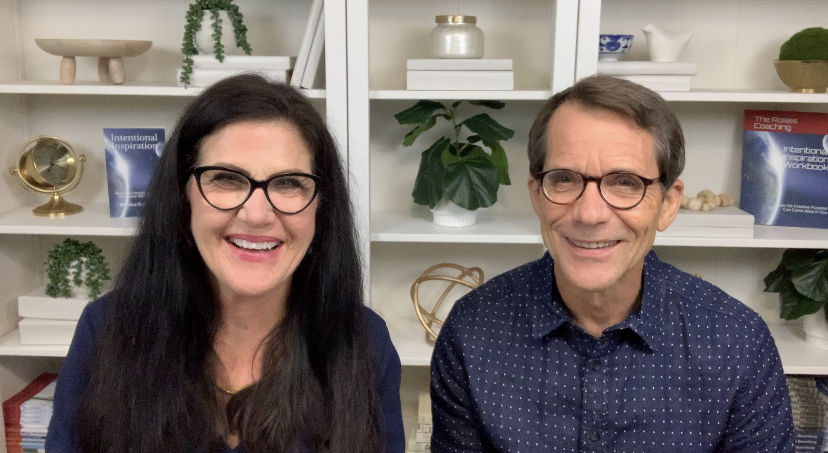 Our greatest desire is to share and expound on some great truths that we have learned. We believe that the components in the 3D Method are of the utmost importance for the success of your life and career. Come aboard, you'll never be the same!
Frequently Asked Questions
When can I start?
You can start today. Decide on your payment option and then order your workbooks. A good place to start will be either the Creative Lifestyle Journey or Intentional Inspiration. Both of these will give you a thorough view of the 3D Method.
Can you come to our workplace or church?
We absolutely love to do live appearances. We can do a mini-series, retreats, or simply for a Night with the Roses'. Just contact our email and we can get the ball rolllin'!
How do I get coached by you?
We offer Individual Coaching, Group Coaching, and Topical Coaching, and Pop-Up Coaching. You can find the link on this site and either schedule a time with us or hop on board.
Is there a Coaching Bundle?
Yes, more to come on this.
Can I get a refund if I'm unhappy with my purchase?
If you are unsatisfied with your bundle, reach out to us to see if your purchase is eligible for a refund.


Bundle Contents
The Bundle contains our foundational 3D Method course, the Creative Lifestyle Video Course with our Creative Spiritual Video Course.
Creative Spirituality will help you see your life with an eternal perspective.